Cordeillan-Bages unveils its "Premium" rooms
14 April 2017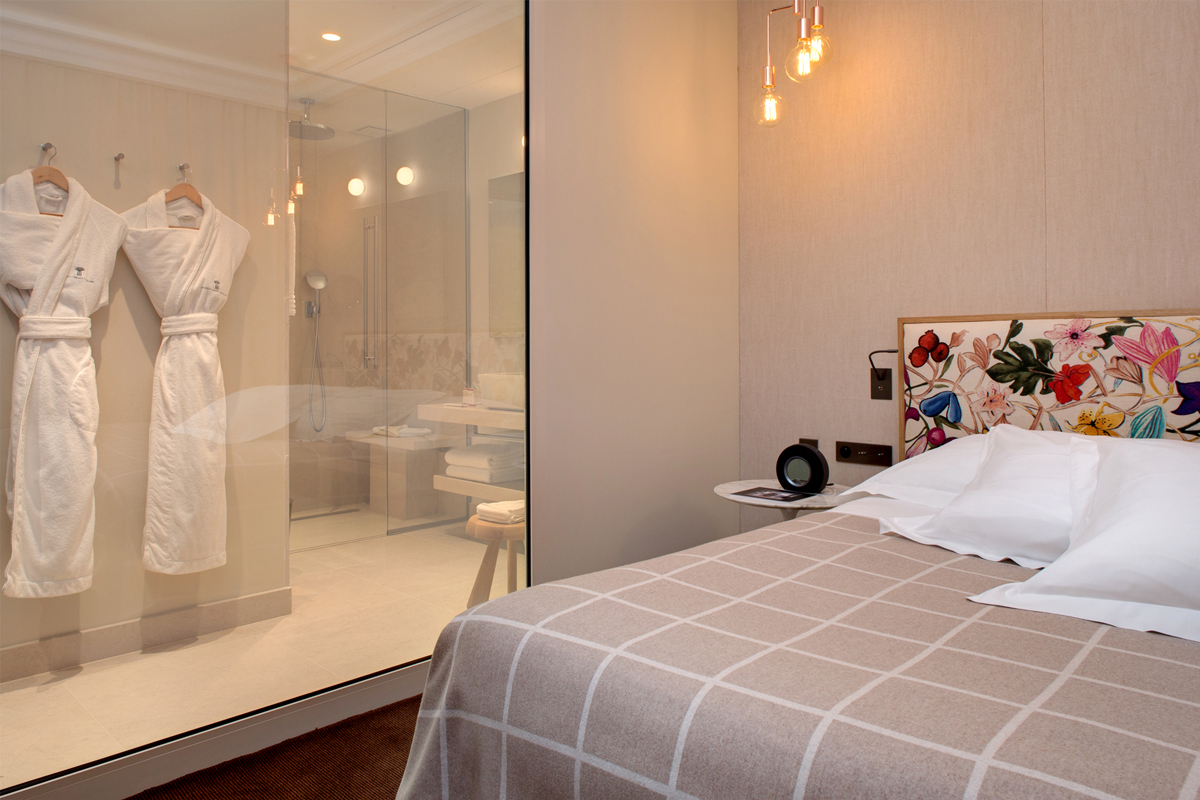 Cordeillan-Bages unveils its "Premium" garden-rooms at the heart of the vineyard
In 2017, the hotel of Cordeillan-Bages, located near Bordeaux in Pauillac (Medoc), introduces new « Premium » rooms in its chartreuse. Revisited by Idoine architectural firm and Milan-based interior designer Anne-Monique Bonadéi, the rooms offer a soothing atmosphere of contemporary elegance.
Natural light and open space
The rooms overlooking pine and verbena gardens at the heart of the vineyard in Pauillac, capture a more spacious and bright living area (32m2).
The on-demand switchable privacy glass separates the room from the bathroom with heated floors, built of Moleanos stone. An Italian-style shower faces the window without vis-à-vis. The architect uses the round iconic mirror, designed by Jacques Adnet circa 1950, and Danish lighting fixtures by Frandsen, to style the space.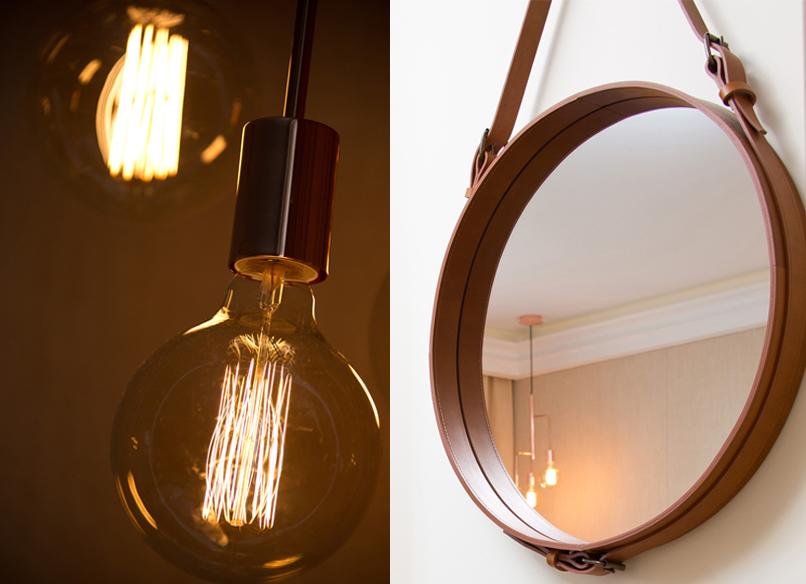 Inspired by the elegance of materials
Linen, leather, wood, blond stone and marble bring to the Premium rooms a comfortable atmosphere with modern and pure lines.
Tailor-made cabinetry in oak, with leather handles, extends over an entire length of one wall, whilst Italian fabrics by Dedar refine the headboard of the king-sized bed and the windows opening unto the garden.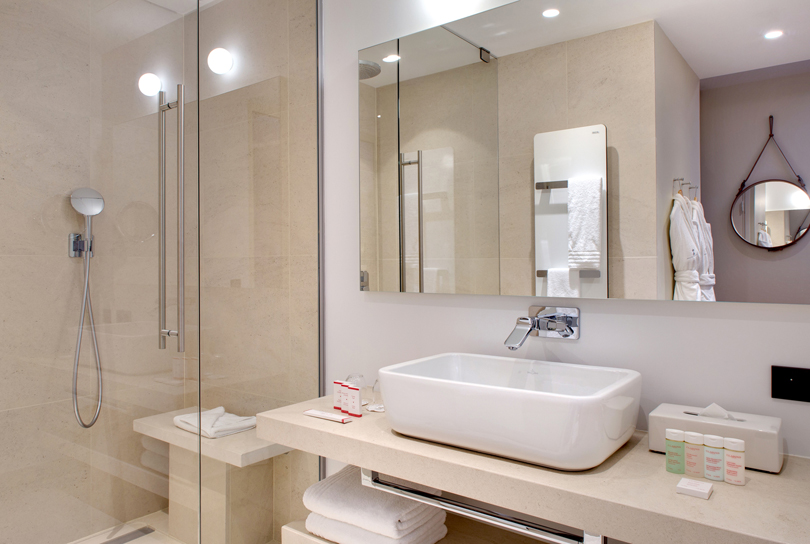 A maison with an epicurean spirit
The decor of the rooms blends with the interiors of this Relais & Châteaux, home to an unusual collection of contemporary artworks by renowned artists – Pierre Alechinsky, Emilio Perez, Gérard Titus-Carmel, TAN Swie Hian or Antoni Tapiès – to name a few.
Its open terrace over the vineyard punctuates the home with an absolute charm.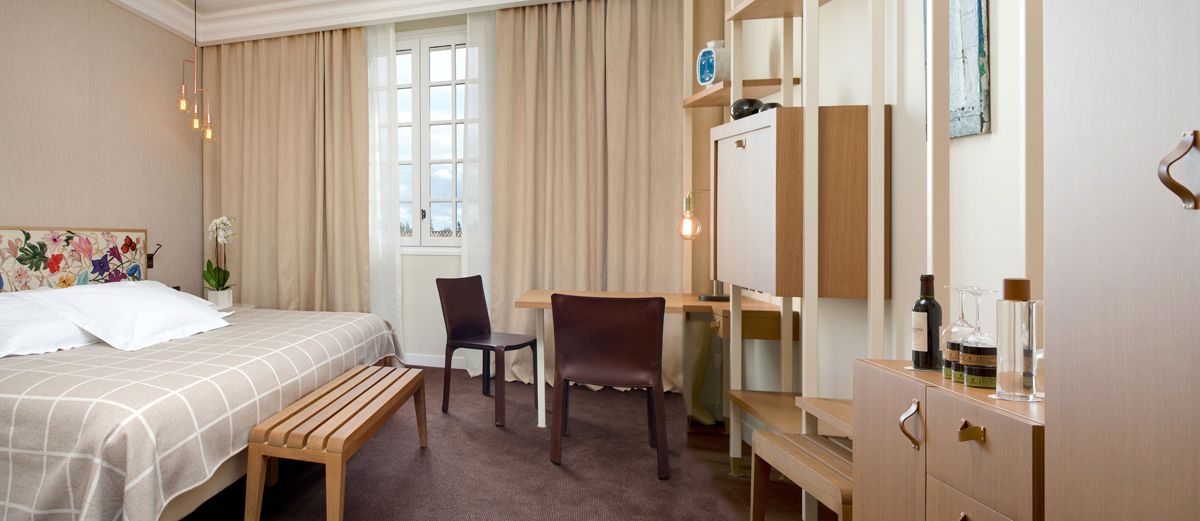 Premium rooms at Château Cordeillan-Bages start from €349.

Select your dates here